The Future Is Now

Imagine the scene: an electric vehicle driver pulls up to a charging station and tamper-proof charging begins, automatically. No driver action is required! This futuristic scenario isn't all to far off, but it depends on us to program products that will enable this technology to be interoperable worldwide.
Plug & Charge Technology
Plug & Charge is an innovative and industry-approved solution that makes RFID cards and QR codes a thing of the past. Part of the international ISO 15118 standard, Plug & Charge is a completely tamper-proof charging communication protocol that ensures user convenience and encrypted end-to-end security.
The problem? Plug & Charges requires hundreds of complex security specifications to implement. This prevents many companies from using this incredible, future-proof technology in their products. And thus, puts end users and charge point operators at risk of attacks from malicious third parties and hackers.
Understandable and Step-By-Step Instructions
"Data Security and Plug & Charge With ISO 15118" is the world's most comprehensive course on secure electric vehicle charging communication. All 30 videos will take your knowledge and operations to the next level as we go through all you need to know, in an easy-to-follow format.
This course was designed specifically for engineers who want to implement the secure Plug & Charge technology into their EV charging products. You don't need to be a cryptography expert to follow along. But you will be, by the end of the course!
The intensive, multilevel training is structured into three modules: each of which you can enroll in separately, as they are available in both a bundle package and as standalone courses. You can complete the entire intensive course or choose which modules you need and build your own individualized study plan.
Module I: The Cryptographic Foundations of Plug & Charge - How Public-Key Infrastructures Make ISO 15118 Secure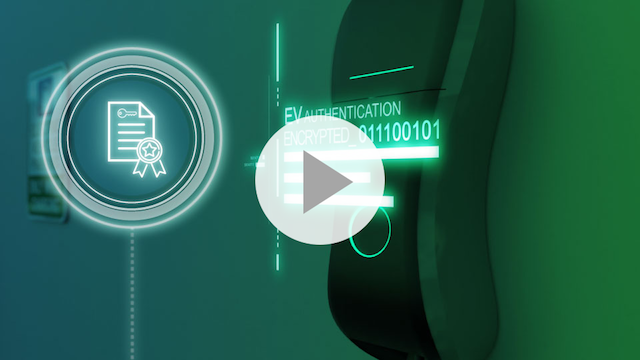 This first module will build your working knowledge of cryptography and explore the world of hybrid cryptosystems, digital certificates and signatures, and public-key infrastructures.
After completing the 11 videos in Module I, you will:
Understand how the foundational building blocks of Plug & Charge work.
Know the various market roles and types of digital certificates necessary for a charging and billing process based on ISO 15118.
Come away with a deepened tactical knowledge through hands-on exercises that use the open-source cryptography library OpenSSL.
Module II: Defending EV Charging From Hackers - TLS-Handshake and Contract Certificates of ISO 15118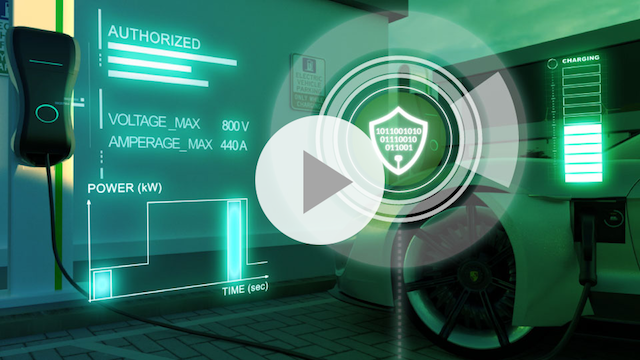 The second module is dedicated to understanding how the EV and charging station establish a secure communication channel using Transport Layer Security. You'll also learn how to set up the EV so it can automatically and even wirelessly authorize itself for charging, no RFID cards or QR codes needed.
After completing the eight videos in Module II, you'll:
Fully understand how to set up a Transport Layer Security (TLS) handshake in ISO 15118 and an encrypted communication channel between the EV and the charging station.
Be able to apply the TLS handshake with RISE V2G (the free, open-source implementation of ISO 15118).
Know how to use a contract certificate to automatically identify an EV at a charging station and authorize it for automatically charging, without any additional action required from the driver.
Module III: The Plug & Charge Ecosystem - Understanding the Cloud-based IT Systems and Market Roles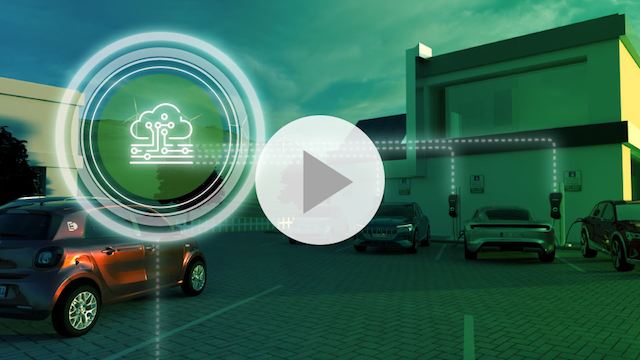 During the final module of the course, you will learn all about market roles, processes, and interfaces necessary to establish a smoothly running Plug & Charge ecosystem.
After completing the 11 videos in Module III, you will:
Understand the interconnected back-end processes and market roles necessary to provision a contract certificate to an EV. This is based on the updated VDE application guide VDE-AR-2802-100-1 as of Q4 2018.
Know the IT infrastructure within the cloud that keeps the Plug & Charge ecosystem running.
Deeply understand the difference between charging in a private environment and public charging, in terms of data security.
Ongoing Resources & Community
"Data Security and Plug & Charge With ISO 15118" comes with the full transcript of each of the 30 videos, so you can follow along as we go. You can also use this hundred-and-ten-page document after the course as a reference guide and for searching within the document to access the detailed information you need during a specific implementation. Overall, this course will save you time and resources by preventing you from implementing faulty software and through bulletproofing your solutions before they leave your computer.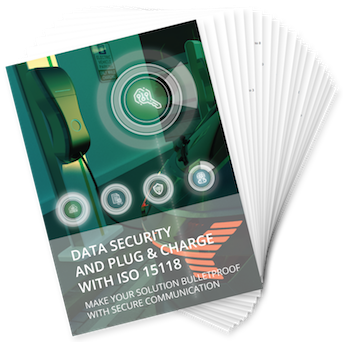 Joining this course also means you are officially joining the V2G Clarity community. Together with myself and countless other engineers worldwide, we will openly troubleshoot any issues that come up within each other's implementations. You'll also have access to me as a resource any time you get held up by a concept within the curriculum.
Not convinced? There is a 30-day, 100% money-back guarantee. So you have nothing to lose. Are you ready to join the movement to make electric vehicle charging around the world user-friendly, future-proof, and completely secure? Click the "Join Now" button and I'll see you in lesson one!